Packaging design for coffee
Task:
to create packaging design and unique patterns for five different coffee blend.
Official site:
www.tiko-chako.ua
Coffee blend "Tropica": сonfident durability, moderate consistency, multifaceted taste. Chocolate and wine notes. The fruit-berry shade of the dogwood is stressed by the astringent of quince. The bitterness of flax seed is barely noticeable. Medium uniform body, viscous aftertaste.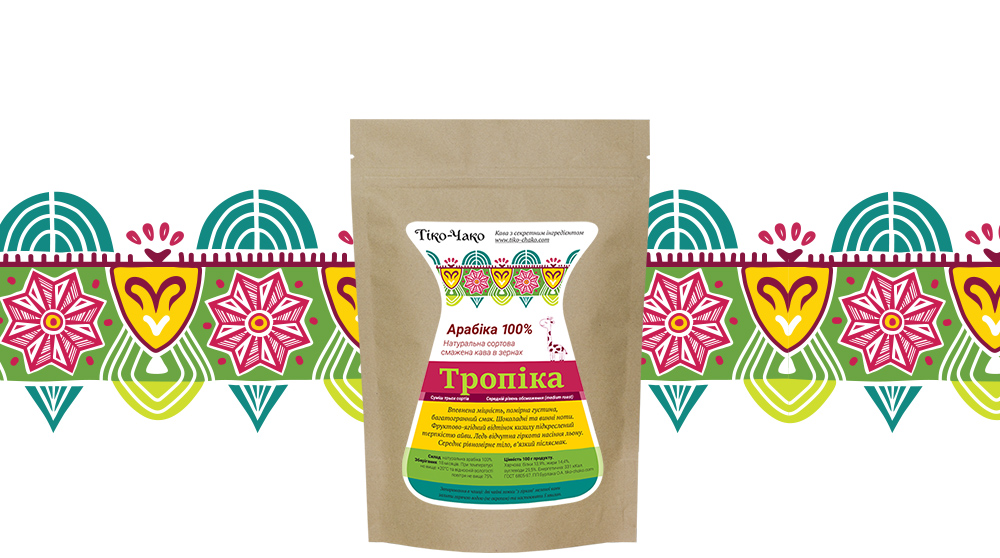 Coffee blend "Tempika": in the aroma dark chocolate, walnut, rye bread, pepper. Confident, uniform, delicate bitter chocolate flavor with nut flavor, unobtrusive fruit notes. Medium in density body. Smoothly melting aftertaste.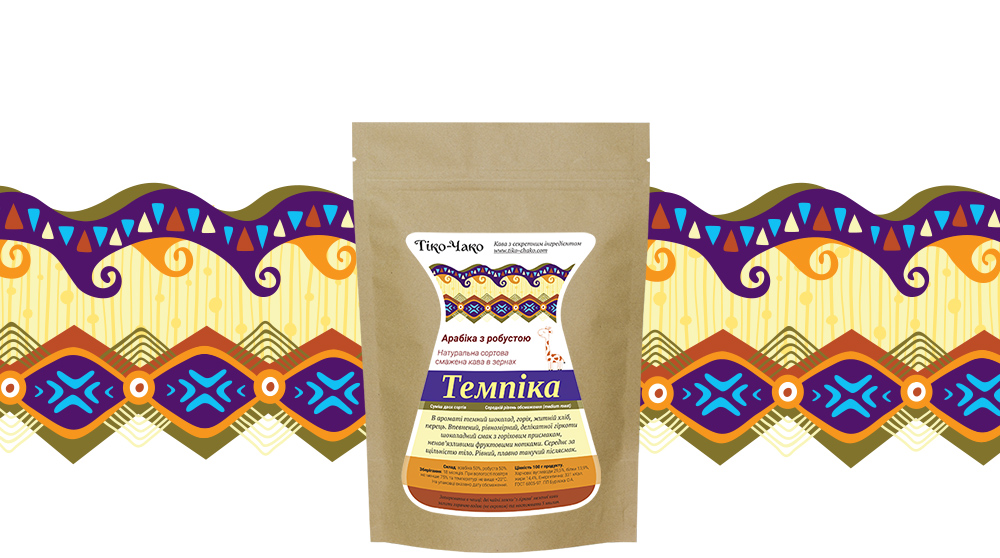 Coffee blend "Gotica": In the aroma - pine nuts and pepper, in taste fried hazelnut, spicy sharp notes. The characteristic bitterness will appeal to fans of espresso. At the same time, we note the lack of sour notes in the taste. Rapid and long aftertaste.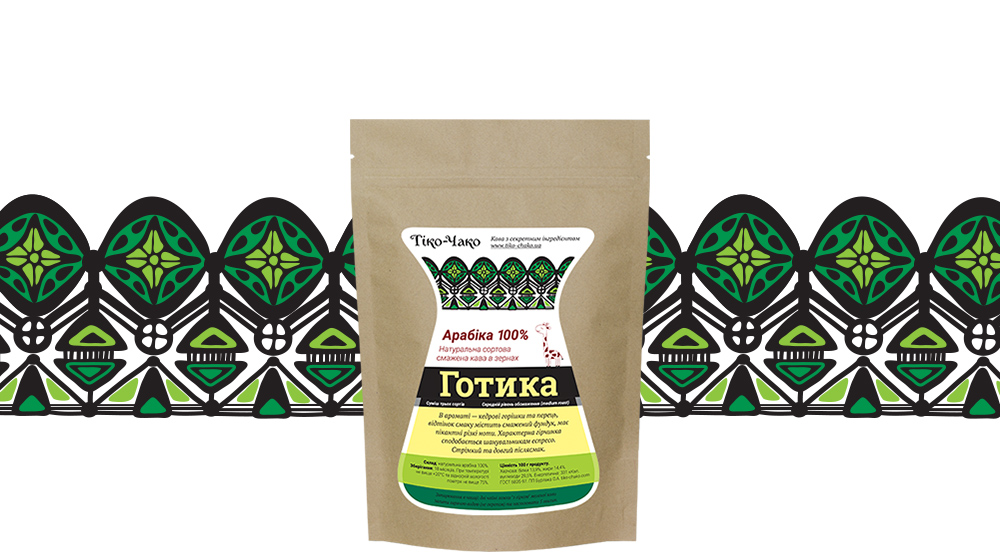 Coffee blend "Estetica": in the aroma it is chocolate and peanuts. Sophisticated coffee taste with chocolate and nutty notes, when cooled, is complemented by a shade of milk chocolate. The body's full density gives strength and viscosity of beverage. Equal, enveloping aftertaste.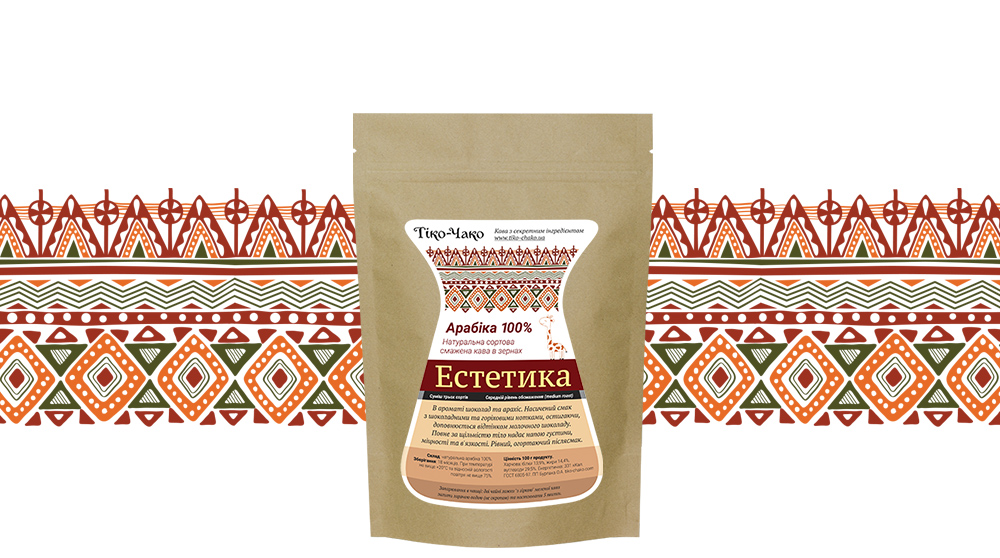 Coffee blend "Atlantica": delicate blend of three arabica. Widely balanced taste. In a close wreath of grapefruit, pomegranate and apple; Spices, dark cocoa. Medium body, a bit of sourness, astringent aftertaste
.
Each image pattern created especially for personal blend.
Stickers for coffee blends: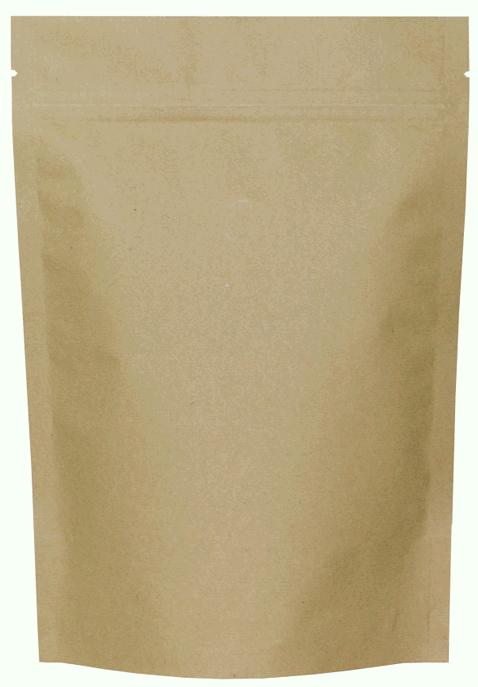 Individual stamps have been developed for the back of the pack, that are complementary to each blend.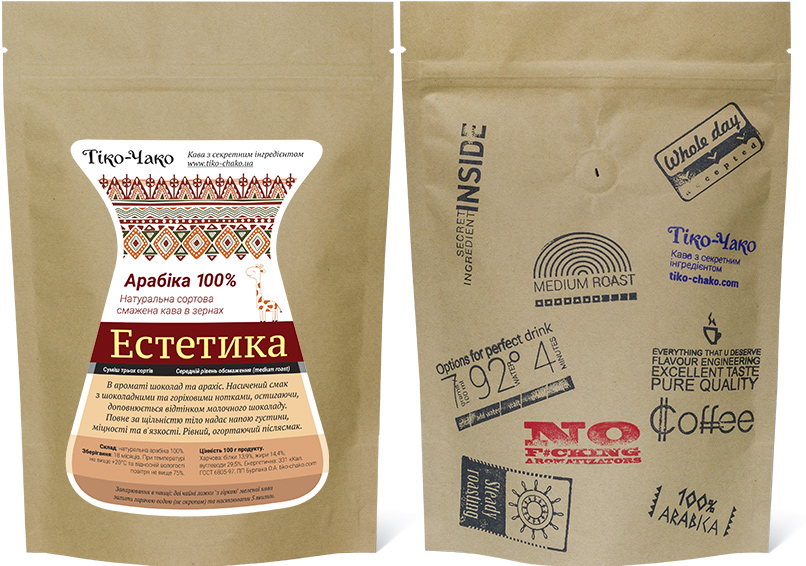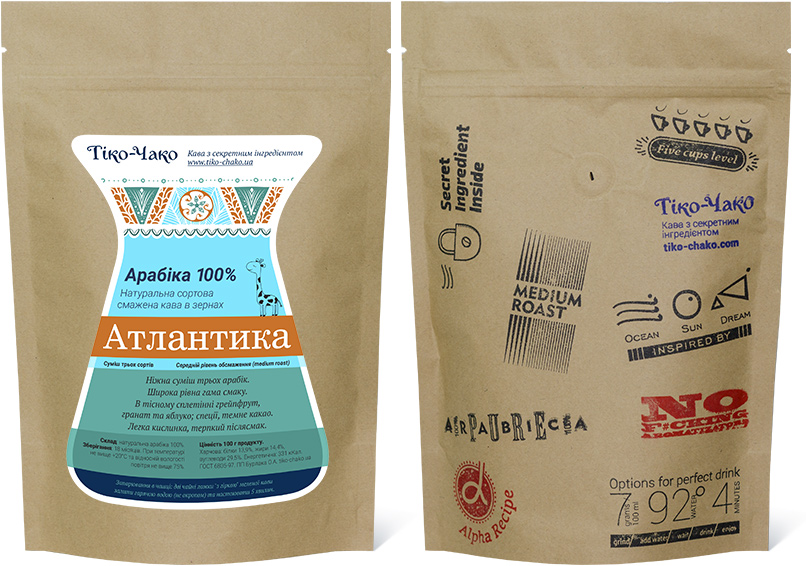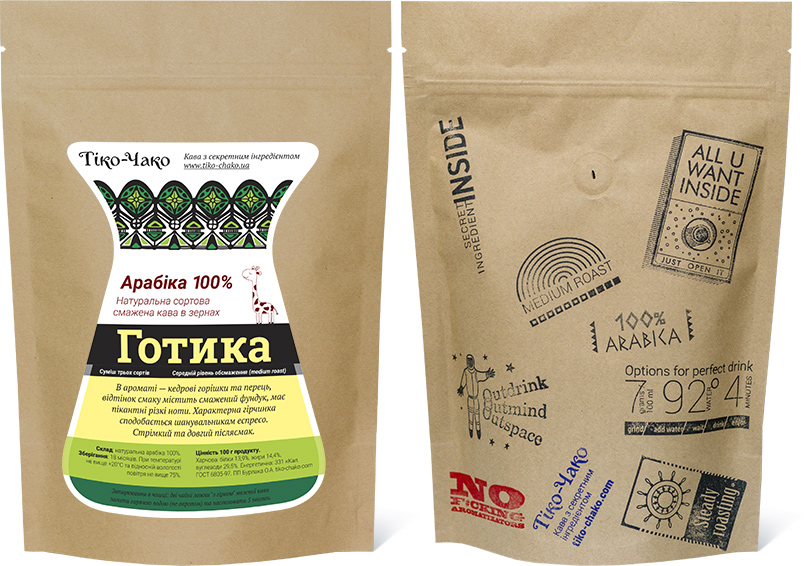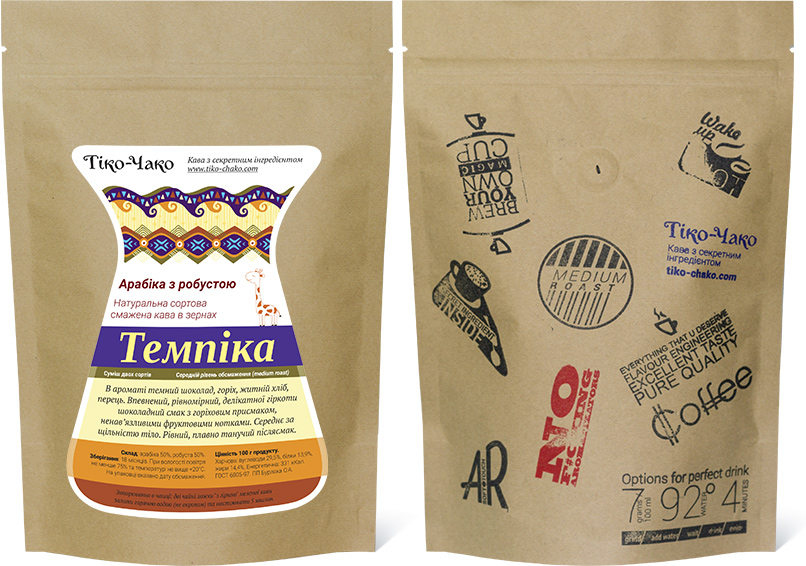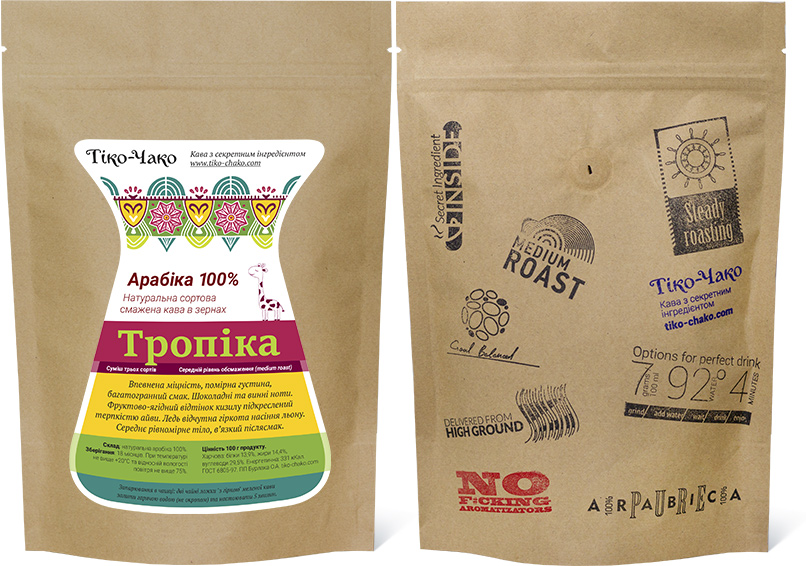 The line look of packages with different weight: